Nursing home care can be expensive, but there are multiple benefits programs that help qualified seniors cover the cost of their required care. If you have a loved one who's in a nursing home, here are some programs that might help pay for their care.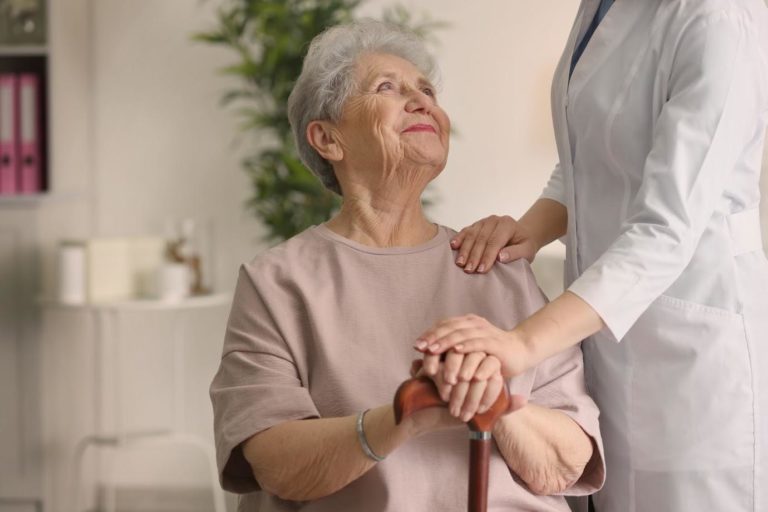 Medicare Part A: Short-Term Benefits for Rehabilitation
Medicare Part A is available to all seniors age 65 and older who have paid Medicare taxes for at least a decade (or whose spouse paid the taxes for a decade). The coverage costs nothing and can be used to pay for short-term skilled nursing services, including services rendered at a facility such as a nursing home. There are limits to what Medicare will pay for, though.
First, Medicare Part A only covers care that's associated with the recovery of a specific injury or illness. The incident must require hospitalization before skilled nursing care at home or in a nursing home is covered, and coverage doesn't extend to terminal or chronic conditions.
Second, Medicare will normally cover only up to 100 days of care. The first 30 days are fully covered so that the patient pays nothing out-of-pocket. After this initial period, patients are required to pay a co-payment for days 31 to 100. The co-pay is $170.50 per day in 2019. Additionally, the patient must be continuing to improve while in recovery for a specific injury or illness.
Although Medicare Part A can't be used for all nursing home stays, many seniors can use it if they need rehabilitation or have been recently hospitalized. When the coverage is available, it should be the first benefit exhausted since the initial period of 30 days is fully covered.
Medicaid: Full Coverage for Financially Vulnerable Seniors
Medicaid functions as a federal-state hybrid program for individuals and families who are financially vulnerable. With regards to seniors and nursing home care, Medicaid covers the full cost of nursing home care for those who meet the physical and financial qualifications.
Because states are involved in the administration of Medicaid programs, the exact income limits vary from one state to the next. In general, seniors must have limited income and few assets in order to qualify for this program.
For those who do qualify, nursing home options may be limited. Not all nursing homes accept Medicaid coverage, and seniors must be in a home that does accept the coverage if they want to take advantage of the program's benefits.
Seniors who have no other way to pay for nursing home may be able to rely on Medicaid to cover the cost of necessary care for the rest of their life. Those who have access to other benefits programs, though, may be required by Medicaid and may want to use another benefit that's more widely accepted by nursing homes. Medicaid is often a final or last resort way to pay for care when nothing else is an option.
Aid and Attendance Benefit: For War Veterans
The Department of Veterans Affairs administers an Aid and Attendance Benefit that's available to wartime veterans and their survivors. Veterans must meet income and asset criteria to qualify for the program, but the limits typically aren't as restrictive as Medicaid's requirements.
For veterans who can receive the Aid and Attendance Benefit they are able to apply the benefit toward nursing home care. Even if the benefit doesn't fully cover the cost of care, it can be combined with other programs to reduce the out-of-pocket expenses that veterans must pay.
While the Aid and Attendance Benefit is only available to a subset of veterans, anyone who can obtain it should use the benefit. There's no cost to pay for the program, so anything gained through the program may help seniors keep their own personal financial resources for as long as possible.
If you're unsure how a loved one will pay for their nursing home care, contact the Law Office of Greg Quimby, P.C. to see what benefits programs your family member can qualify for.