Highly Rated Colorado Springs Divorce Attorney
Providing Legal Support for Your Divorce Since 1998
Are you planning to file for divorce?
The divorce lawyers in Colorado Springs at the Law Office of Greg Quimby, P.C. can help you navigate the complexities of the process.
Our divorce lawyers can handle a wide array of complex family law issues, such as custody matters, alimony, and more. More importantly, our lawyers understand when to be assertive and diplomatic.
Why Choose Our Law Firm in Colorado Springs
Regardless of how complex your family law case is, realize that working with our family law attorneys at the Law Office of Greg Quimby, P.C. is one of the decisions you can make. You deserve a bright future, and having an appropriate outcome in your case can ensure that.
Our family law attorneys have experience helping clients all over El Paso County.
We understand that this is a stressful time for you and your family.
Our father-daughter family law firm comprises skilled attorneys, paralegals, and assistants who have helped many clients finalize their separations favorably.
Lawyer Reviews - Colorado Springs
Visit our divorce lawyer reviews to see why clients choose our Denver law firm when they need the best divorce attorneys in Colorado Springs.
Does Colorado Springs Require Separation Before Divorce?
You must wait six months in the state of Colorado before the separated party can pursue separation legally.
The waiting period will start when the separation decision is put in order and by the end of the six months that ex-spouse may file for divorce.
What Is the Difference Between a Divorce Lawyer and Attorney?
The difference between a divorce lawyer and an attorney starts with knowing divorce is a subcategory of family law. Many family law attorneys manage divorce proceedings as a primary representation of work that a family law attorney arranges.
---
Each case is unique, so our divorce lawyer in Colorado Springs tailor their approach to your situation. Contact us today for a free initial consultation!
---
Why You Need A Divorce Attorney in Colorado Springs
During the annulment process, you will be tasked with making several important decisions.
If you have children, you must negotiate custody arrangements and develop a parenting plan with information about visitation and access.
If you and your spouse share assets, property, or debt, it must be divided equitably.
Issues involving child custody, spousal and child support, and property division can become contentious, but our lawyers are here to help.
Our lawyers can assist with all aspects, including:
Initial paperwork
Hearings
Settlements
Mediation
Some couples completely agree on the terms of their annulment about the major issues, while others need help negotiating a settlement.
When possible, resolving important issues through negotiations or mediation can make the process easier and preserve relationships, which is helpful when raising children together.
When issues can't be resolved without court intervention, our family law lawyers in Colorado Springs can represent your interests in courtroom litigation.
What to Expect When You File for Legal Separation
If you are going through a separation, you undoubtedly have questions, concerns, and worries.
At the Law Office of Greg Quimby, P.C., our lawyers are here to provide the answers you are seeking.
When you choose our law firm to handle your separation, the first thing we will do is discuss what you can expect as you make your way through the process.
Whether you file for an uncontested divorce (called a "decree upon affidavit" in Colorado Springs) or a contested one:
Colorado is a "no-fault" state, meaning that spouses need only cite that their marriage is "irretrievably broken" to file for.
However, if one party engages in behavior that facilitates separation, such as domestic violence or substance abuse, the judge will factor those acts into their ruling.
To file in Colorado Springs, at least one spouse must have been a resident of the state for 90 days.
Additionally, if you wish to file for an uncontested divorce, you and your spouse must have developed and signed agreements determining how you wish to divide property, handle child custody and support, and deal with spousal support.
In a judicial separation, there are two parties. The petitioner is the individual who files, while the other spouse acts as the respondent.
To file for an uncontested divorce:
The petitioner must submit an "Affidavit for Decree Without Appearance of Parties" to their county district court clerk's office. They can also file a joint petition detailing the terms of separation they agreed on with their spouse. This essentially waives the rights of both parties to engage in a litigated separation.
The petitioner must then serve their spouse with a notice of the divorce through a third party individual such as a sheriff or process server. However, if parties file as co-petitioners, neither needs to serve the other.
The court will examine the affidavit and the terms of separation that the parties have established. The judge presiding over the case may then ask the parties to appear in court for a hearing if they have further questions or immediately approve separation if they believe the terms are equitable.
After waiting at least 90 days after filing, the spouses can finalize their separation by filing the "Decree of Dissolution of Marriage" form the judge will provide.
Contested Divorce in Colorado
A contested divorce is when the spouses cannot agree on one or more critical issues, such as child custody, property division, or spousal support. In these cases, the court will intervene to make decisions. This type of divorce often involves extensive negotiation, mediation, or even litigation.
To file for a contested divorce:
The petitioner must file a "Dissolution of Marriage Petition" with their county court. These forms contain information about the marriage and the petitioner's proposed terms.

The petitioner must serve the respondent with a notice of the annulment.

The respondent can file a "Response" with the court detailing their terms.

The parties and their lawyers can meet for an "Initial Status Conference," an informal meeting in the courtroom where the parties can identify significant disagreements with the judge.

The parties must then disclose their finances, including separate and marital property, to the court and each other.

The court may hand down temporary orders determining how the parties should handle issues such as custody or property division while the divorce is ongoing.

If the parties wish, they can request documents or information from the other party to clear up issues or prepare for the permanent order hearing.

Finally, the court will hold a permanent orders hearing, the equivalent of a trial. Both parties can present evidence supporting their case or against the other party. The judge will use the content of the hearing to determine an equitable arrangement for both parties. Finally, the court will develop and sign an official decree the parties can use to finalize the dissolution of their marriage.
While an uncontested divorce may take as few as 90 days to resolve, contested divorces can drag on for a year or longer as parties negotiate issues such as property division, child support and custody, and spousal support.
If you want to make navigating separation easier, having an attorney you can trust by your side throughout the process is crucial.
Our family lawyers will work with you to ensure you find the best path forward.
---
Call (719) 212-4227 or contact us online to learn more during a free consultation.
---
Frequently Asked Questions
Is Colorado a No Fault State?
Colorado is a no-fault state, which means that you do not need to prove that your spouse did something to provoke the end of your marriage. Instead, you simply need to file on the grounds of your marriage being irretrievably broken.
How Is Property Divided?
Colorado is an equitable distribution state, which means that marital property is divided fairly between the two divorcing parties, not necessarily equally.
Is Colorado a 50-50 Divorce State?
Colorado is known as an "equitable distribution" state, not a" community property state" regarding divorce. For example, in a marital property, your home is not instantly equally divided during the divorce. Instead, a Colorado judge examines your cases and proposes a "fair" division.
How Long Does It Take To Get A Divorce?
One of the first questions that people have when beginning the separation process is about how long the process will take. Unfortunately, there is not a simple answer; the time involved depends on your particular situation.
An uncontested separation may take as little as 90 days but is only possible when both parties agree on all the issues that need to be resolved.
A contested divorce can take a year or more, although the average time in the Colorado Springs area is about nine months.
If there are only a few small disputed issues, the process will not be quite as long. Major disputes can make the process take longer.
At the Law Office of Greg Quimby, P.C., our goal is to learn about your situation and help you decide on the approach that makes the most sense for you.
While we strongly encourage negotiation and working collaboratively, we do not believe in giving up on what is important to you just to save time.
Does It Matter Who Files for Divorce First in Colorado?
In Colorado, it does not matter who files for divorce first. The court will treat both spouses equally and make decisions based on the family's best interests.
However, there are some advantages to filing for divorce first, such as:
Controlling the timeline: The spouse who files for divorce first can control the divorce timeline. This means they can set court hearings and other important events dates.
Setting the agenda: The spouse who files for divorce first can set the agenda for the divorce. This means they will be able to raise the issues they want the court to address.
Gathering evidence: The spouse who files for divorce first will have more time to gather evidence. This can be helpful if disputed issues exist, such as child custody or property division.
Suppose you are considering filing for divorce in Colorado Springs. In that case, it is important to speak with a divorce lawyer to discuss your options and estimate how long the divorce process will take in your particular case.
How Much is a Divorce in Colorado Springs?
The other major question that people have when beginning the judicial separation process is about how much it will cost to finalize the separation. Again, this depends on your situation.
Our law offices in Colorado Springs charges a $5,000 initial retainer.
There are usually additional fees that may bring the costs higher, depending on the complexity of your case.
Divorces do tend to grow more expensive as disputes arise.
A case with a heated disagreement on child support or child custody will cost more than one without that issue, particularly if the dispute needs to be taken to court.
Our goal is to keep your costs as low as possible, and there are ways that you can help. We will ask that you become a part of our team for the duration of your case.
When documents need to be gathered, an attorney from our law offices, may ask if you would like to do the work.
When exhibits need to be prepared, a senior litigation attorney may also ask if you would like to pitch in. There is quite a bit that you can do on your own to save yourself money.
How Do I Get A Divorce?
The initial step is to prepare the preliminary paperwork for filing with the Court.
Except for potential problems including whether Colorado Springs has jurisdiction over a spouse, there is no advantage or downside to being the Petitioner (the party who submits the preliminary pleadings) or the Participant.
The majority of divorces take about 6-9 months to finish, relying on the concerns included, and especially upon whether they are objected to or not.
Though Colorado Springs has guidelines for support and upkeep, they are not "self-executing" - and need a court order for them to be binding.
Put Our Experienced Family Lawyers On Your Side
Our Colorado Springs office is dedicated to helping people facing tough family situations. Our attorneys are not afraid of a challenge and take on difficult and complex cases for our clients.
Our family law lawyers can be trusted to look out for your best interests throughout the process.
---
---
Our Reviews:
Thank you all with my whole heart for being a brilliant firm and constantly working so hard

Datta & Kai

I recommend them to anyone, but especially father's trying to protect their children.

Casey

I couldn't have asked for a better lawyer or a better support team throughout that most difficult time in my life.

Jason S.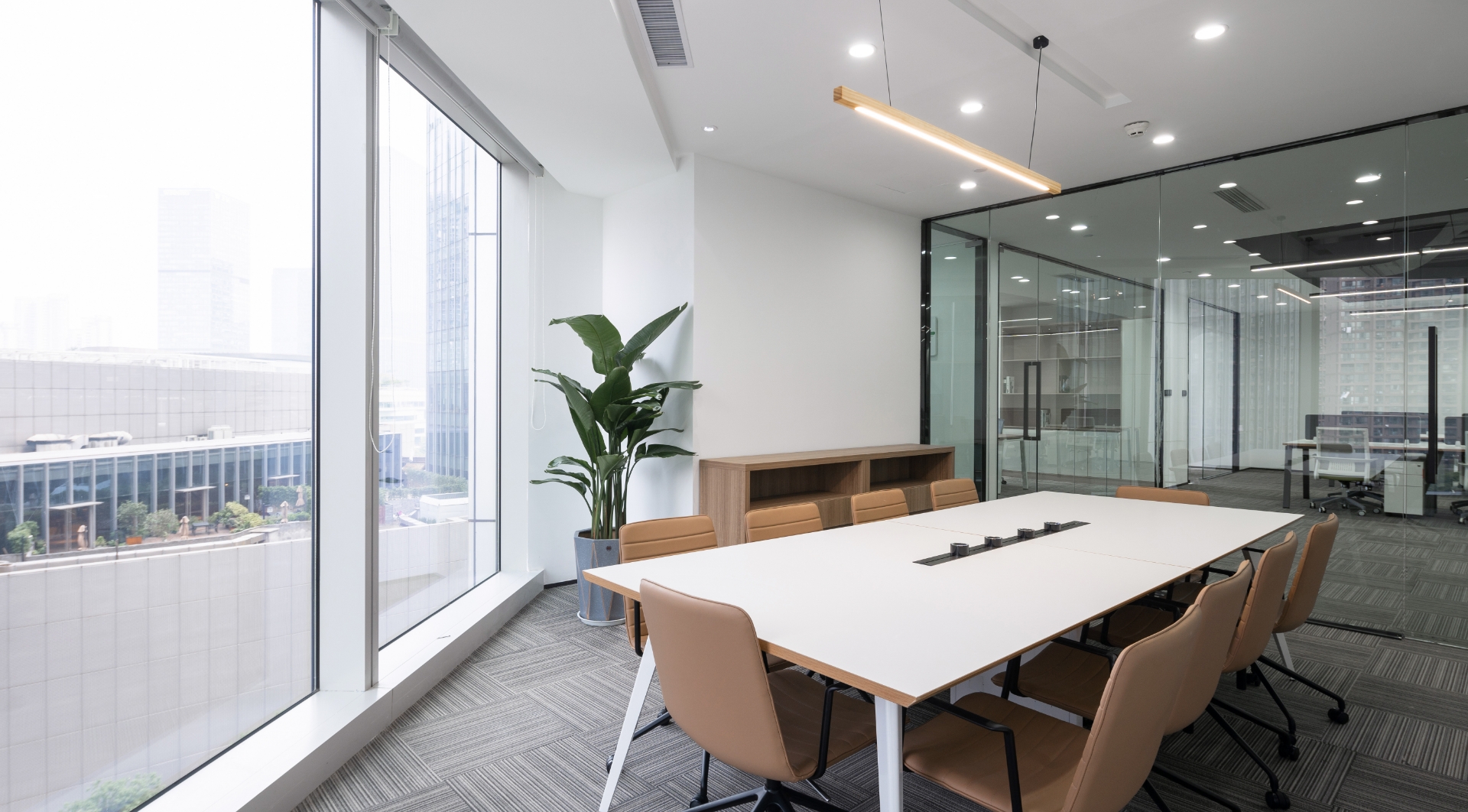 What Sets Us Apart:
Team-Oriented

Our large support staff is eager to help with your case.

Family Owned & Operated Firm

Run by Father & Daughter.

Prompt Communication

We'll respond within 24 business hours.

Impressive Legal Experience

50 years combined between all the attorneys.
Contact Our Team
Initial Consultations Are Free