Colorado Springs Divorce Attorney
Providing Legal Support for Your Divorce Since 1998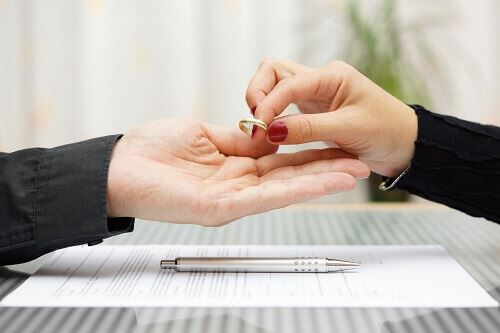 Are you planning to file for divorce? The Colorado Springs divorce attorneys at the Law Office of Greg Quimby, P.C. can help you navigate the complexities of the process.
We understand that this is a stressful time for you and your family. Our father-daughter law firm comprises skilled attorneys, paralegals, and assistants who have helped many clients finalize their divorces favorably.
Each case is unique, so our divorce lawyers in Colorado Springs tailor their approach to your situation. Contact us today for a free initial consultation!
Divorce Lawyers in Colorado Springs
During the divorce process, you will be tasked with making several important decisions. If you have children, you must negotiate custody arrangements and develop a parenting plan with information about visitation and access. If you and your spouse share assets, property, or debt, it must be divided equitably.
Issues involving child custody, spousal and child support, and property division can become contentious, but our Colorado Springs divorce lawyers are here to help.
We can assist with all aspects of your divorce, including:
Initial paperwork
Hearings
Settlements
Mediation
Some couples completely agree on the terms of their divorce about the major issues, while others need help negotiating a settlement. When possible, resolving important issues through negotiations or mediation can make the process easier and preserve relationships, which is helpful when raising children together. When issues can't be resolved without court intervention, our divorce attorneys in Colorado Springs can represent your interests in courtroom litigation.
Colorado Divorce FAQ
Is Colorado a No Fault State for Divorce?
Colorado is a no-fault divorce state, which means that you do not need to prove that your spouse did something to provoke the end of your marriage. Instead, you simply need to file on the grounds of your marriage being irretrievably broken.
How Is Property Divided in a Divorce in Colorado?
Colorado is an equitable distribution state, which means that marital property is divided fairly between the two divorcing parties, not necessarily equally.
How Long Does a Divorce Take in Colorado?
The amount of time that your divorce will take depends on whether issues such as child support and custody are disputed or not. Colorado has a mandatory 90 day waiting period after you file, so your divorce could be completed in as little as three months, or it could extend to a year if it's contested.
Put Our Experienced Divorce Attorneys in Colorado Springs on Your Side
Our Colorado Springs divorce law firm is dedicated to helping people facing tough family law situations. We are not afraid of a challenge and take on difficult and complex cases for our clients. Our Colorado Springs divorce lawyers can be trusted to look out for your best interests throughout the divorce process.
Call (719) 212-4227 or contact us online to schedule an appointment for a free consultation.
Team-Oriented

Our large support staff is eager to help with your case.

Family Owned & Operated Firm

Run by Father & Daughter.

Prompt Communication

We'll respond within 24 business hours.

Impressive Legal Experience

50 years combined between all the attorneys.